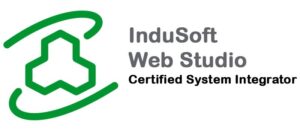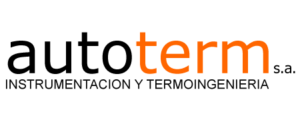 A partir de Octubre de 2016 Autoterm S.A. se convierte en Integrador de Sistemas Certificado de Indusoft Web Studio, ampliando la oferta de Sistemas de Supervisión y Control con esta poderosa herramienta de Software.
InduSoft ® entrega una poderosa herramienta de Software SCADA y HMI, con innovativas herramientas para construir una interfaz de operación, SCADA, HMI o aplicaciones embedidas y desarrollo de aplicaciones en un amplio espectro de industrias, incluyendo (por mencionar algunas):
Automatización de Edificios
Sistemas de Detención
Automatización industrial
Empaquetado
Diesel y Gas
Tratamiento de Agua
Solar
Semiconductores
Energía Eólica
Y mucho, mucho más!
Fundada en 1997, InduSoft tiene más de 125,000 Human Machine Interface and Supervisory Control and Data Acquisition systems (SCADA) operando a lo ancho del mundo.
InduSoft Web Studio is a truly unique development and runtime software that incorporates all the tools users need to create SCADA HMI applications, dashboards and OEE interfaces. This highly flexible package allows users to develop applications once, and then deploy them on any supported Microsoft operating system, including Windows CE, Windows Embedded, Windows 7, Windows 8 and Windows Server editions.
InduSoft Web Studio provides access to data from anywhere, including PCs, embedded devices, mobile devices, and remote web browsers. InduSoft Web Studio includes over 240 drivers for all major PLC manufacturers, including Siemens, Beckhoff, Omron, GE, Mitsubishi, Schneider, Rockwell (Allen Bradley) and others.  InduSoft Web Studio also offers OPC UA and OPC .NET communication as well as OPC Classic (DA and HDA). Native security features allow users to take advantage of the full Microsoft Active Directory using the LDAP protocol.
Users can easily connect to any SQL database, and new configuration interfaces for FTP and SNMP allow you to quickly configure multimedia alarms and reports that can be sent to e-mail, smartphones, or a printer. InduSoft Web Studio offers the freedom to develop SCADA and HMI applications that can be easily and quickly deployed on any supported device.
InduSoft CEView™ is the world's FIRST complete supervisory control, process monitoring and operator interface software available for use with the Windows CE and Mobile operating system platform. IWS is built to be completely scalable, meaning that an application built for a Windows Mobile device can be scaled up to run on a Windows Server edition, and vice versa. InduSoft CEView is full featured HMI SCADA software with a small footprint.
InduSoft EmbeddedView™ is a small footprint, comprehensive SCADA and HMI software specifically designed for Microsoft Windows Embedded platforms. Designed to include everything needed for a complete application InduSoft EmbeddedView fully takes advantage of the embedded hardware and operating system environments.
Para más información visite www.indusoft.com